When Should You Hire a Sewer Line Repair Plumber?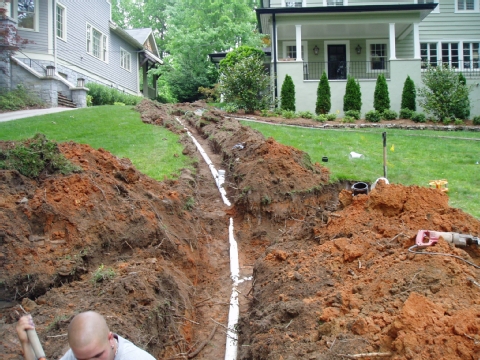 As a homeowner, you do not have to deal with all of your plumbing repairs and inspections on your own. Call My Brea Plumber Hero, a professional plumbing company that offers stellar sewer line repair services to make sure that your home plumbing system works efficiently and reliably. We will also provide tips for plumbing and sewer line maintenance. We offer a wide range of plumbing services including repairing faucets and sinks, fixing corroded and leaky pipes, clearing slow or clogged drains, septic tank servicing, video pipe inspection, and servicing underground plumbing.
When You Don't Know What Is Wrong
Consider calling My Brea Plumber Hero when you need help with sewer line problems, especially when you have no idea what is wrong with your sewer system. We are always on call to provide emergency sewer line repair services. In addition, our technicians know the quickest routes to various neighborhoods in Brea.
Some sewer line problems including leaks and blockages may not be easy to detect. We can help you determine the source of the problem and recommend the best solutions that will cater to your specific needs. My Brea Plumber Hero provides sewer line inspection services. We understand that sewer line repair problems can be health hazards. You do not have to expose your family to the problems associated with defunct sewer systems. Our technicians have the knowledge and training to handle any type of sewer line repair problem.
When You Don't Have Time for Plumbing Maintenance
A sewer line plumber can provide maintenance services to help prevent potential sewer line problems. This will save you both time and money that could have been spent handling expensive repairs. Some homeowners may have the knowledge and tools required for sewer line repair, but do not have the time to do sewer line repair or maintenance. In such cases, hiring a professional to provide sewer line repair services is recommended.
My Brea Plumber Hero has been providing sewer line repair and maintenance services to residents of Brea for many years. Call us for a free, no obligation quote.