Best Hot Water Heater Maintenance Tips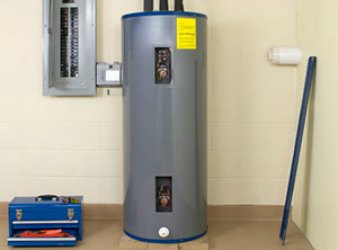 Caring for your water heater can extend its life and keep more money in your hands. Unfortunately, many people don't really know how to care for this appliance. It's a plumbing fixture that is often ignored until it stops working correctly. At My Brea Plumber Hero, we have some hot water heater maintenance tips that will go a long way toward keeping your hot water working 24/7.
Clear the Area around the Water Heater
Water heaters can be found in basements or in utility closets. No matter where your water heater is located it works best when there is at least 2ft of clearance around it. Clearing away junk that is around the heater not only allows space to work should you need repairs, but it prevents accidents from happening.
Drain the Tank
Sediment from hard water can collect in the bottom of water heaters. Flushing the tank two or three times a year will clear this sediment and prevent interior parts from breaking down. While you can flush the tank yourself, you can give yourself peace of mind that it was done the right way by contacting a Brea plumber.
Test the Pressure Relief Valve
Discharge the relief valve once or twice for best hot water heater maintenance practices. Also, take this time to check for small leaks around the valve. Testing the relief valve can be tricky. Give a plumber a call to help you with this task.
Insulate Older Units
A fiberglass jacket can keep your water heater warm. It will improve efficiency and extend the life of the heater. Make sure to avoid coming into contact with the flue.
Schedule Annual Hot Water Heater Maintenance with a Brea Plumber
An annual preventive maintenance schedule will ensure that your water heater is always in its best condition. Call My Brea Plumber Hero to learn more about all the ways we repair and maintain residential plumbing services.